As we enter the sunny season, we need to be more intentional with maintaining moisture in our hair. The LCO method is a great practice for this. This post explains what this method is and how it can help keep your hair moisturised.
What is the LCO Method?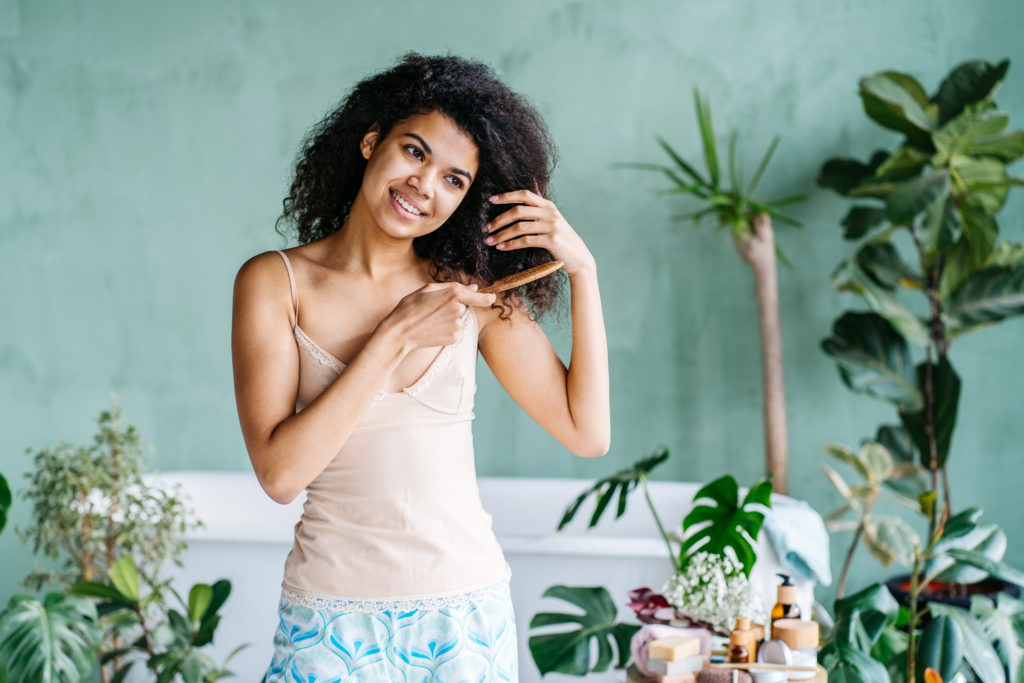 The LCO method is a technique designed to impart and increase moisture retention in black natural hair textures, in particular. It is an acronym standing for Liquid, Cream, Oil. The method should be applied in this order.
Liquid (LCO Method)
Liquid is the first step in this moisturising routine process. The liquid product you choose to use could be water or another hair product that assimilates the thin flowing consistency of water. Our Calm Coil Detangling Spray could be used for this.
Cream
After applying liquid to your hair, you then apply a cream which has thicker consistency than the liquid in the first step.
This is the main product that will be adding moisture to your hair. Our Hydrating Leave-In Conditioner could be used as the cream product in this process.
Make sure you really work this product into your hair and lavish it evenly throughout.
Oil
Oil is the last product, as it seals in all the moisture you have just put into your hair. It helps lengthen the time that the moisture will stay in your hair too.
We have a whole host of oils you could use for this last integral step. Original Black Jamaican Castor Oil and Raw Coconut oil are two of which work particularly well on black hair textures.
Try Out The LCO Method!
Together all of these steps help to lengthen the time that moisture stays in your treasured tresses. We hope this method helps you in your hair routine and healthy hair goals.